Storytelling#1 - Animatronic Nose
December, 2012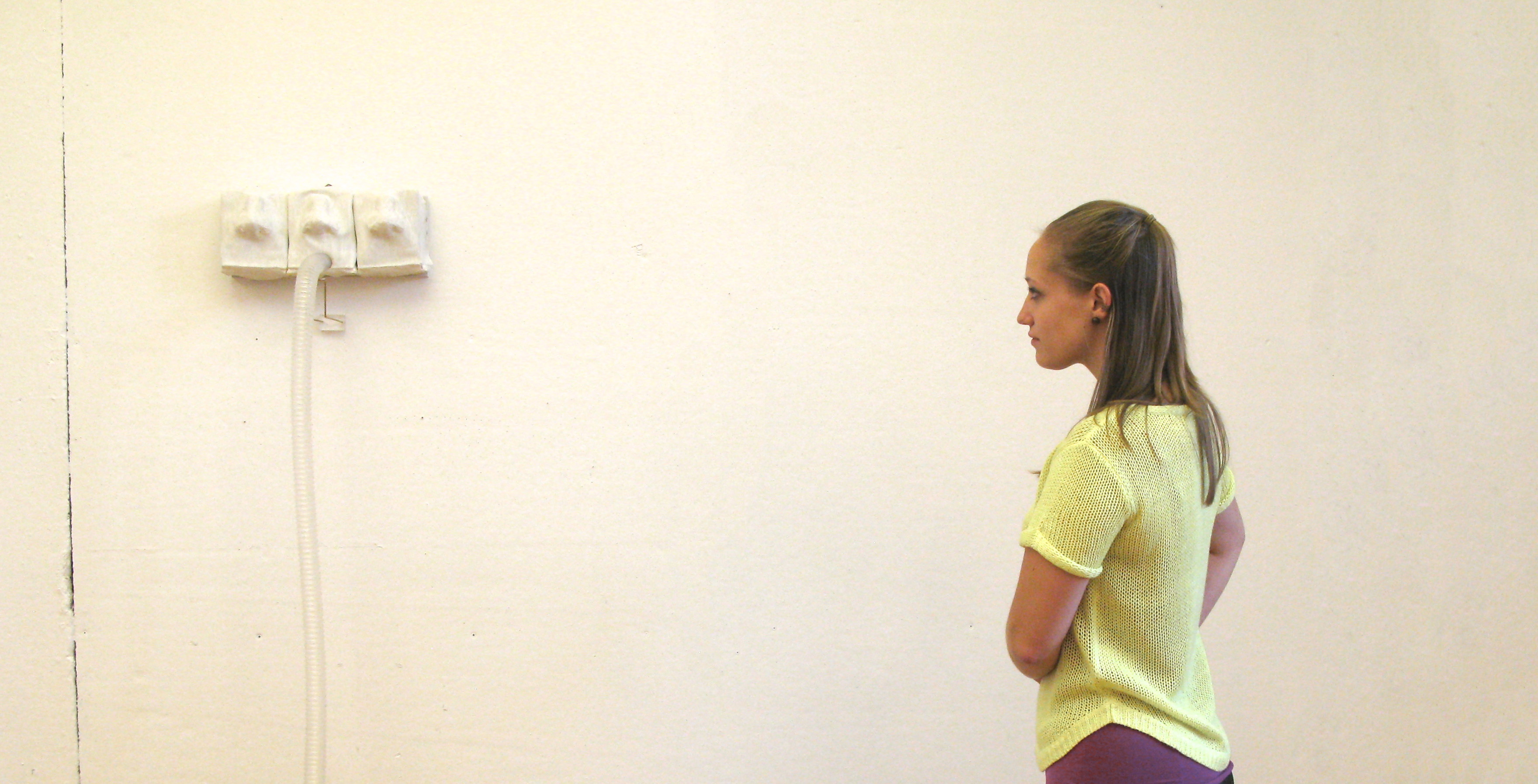 Our nose is full of animated elements - but we don't notice that since it happens so naturally.
smelly is an interactive animatronic nose that attempts to enhance the quality of human nose by demonstrating it in an unfamiliar way. This work aims to produce an animatronic-creepy aesthetics, the mixture of two contrasting psychological effects, seriousness and imagination, through an elaborate design of materials, mechanical actuation, sound, and interactivity.



Through the design process of building smelly, material, form, sound, and movement were carefully considered to juxtapose the creepiness of the form and the materiality with the animated behavior. Latex rubber, which is used for its mask, has a similar texture to skin, but not quite. The kind of sound and movement smelly performs is what makes it 'animated'. It has an exaggerated way of expressing smell, which is similar to the animated character Spongebob. Most importantly, it is an array of noses, which is uncommon compared to having just the one facial part.